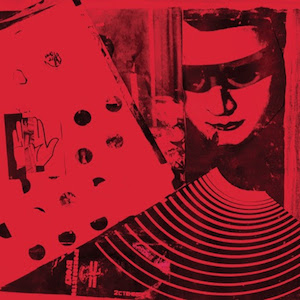 "The Devil's in the alleyway, pissing in the gutter"? Okay, Mr. Sutton. Seth has officially put his baby, Useless Eaters, on the map and I can no longer ignore them. Why would anyone want to when they've suddenly picked up some Wire influence? Yes, I'll take it and ask for four more helpings.
'Bleeding Moon' has style to spare. The second guitar part on 'Simple Device' is enough to send my senses reeling. An air of cool prevails over 'Bleeding Moon' as Seth lets the music (particularly rhythm) do most of the work. His speak-sing plain vocal styling serves as a mere accent to this post-punk meets Memphis garage rock experiment. Solos are kept to the bare minimal, but when they arrive, they wail.
The Bunnymen's 'Moon' meant to kill us. Seth Sutton's just means to bleed on us. If I can gleam some of Seth's magnetism from the latter, it sure ain't bad. If the blood will only stifle me, I'll gladly take the former.